Speaker Details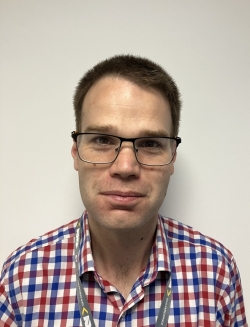 Joe Stonham
Joe graduated from Durham University in the UK with a master's degree in Mechanical Engineering and subsequently gained chartered engineer status and is a member of the Institution of Mechanical Engineers and Royal Aeronautical Society. He started his career at Rolls-Royce in Bristol, UK, where he experienced service engineering and gas turbine performance engineering. He worked at Dyson on the electric car project in the powertrain team before joining GKN Aerospace in 2020. He now leads the fuel cell system team working primarily on the H2GEAR programme based out of GKN's Global Technology Centre in the UK.
---
Presentation
Achieving fuel cell systems to enable regional aircraft
As part of the UK ATI-funded H2GEAR programme, and with academic and industrial partners, GKN Aerospace has been investigating the potential for fuel cell power generation systems to be applied to large CS25 aircraft. This presentation investigates some of the opportunities and challenges in the adaptation of existing fuel cell systems to aerospace and setting requirements for future aerospace standard systems. The focus will also be on the modeling capability and preliminary conclusions that have been drawn from the system optimization work completed to date.