Speaker Details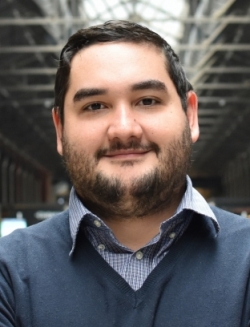 Camilo Manrique
Camilo Manrique graduated in Mechanical Engineering at Università Degli Studi di Salerno and has been working as a researcher since 2019. His main research lines include developing energy management systems for hybrid electric powertrains, the optimal design of electric propulsion systems' components, and the modeling of power distribution systems. Currently, as a research fellow on Leonardo, he works on the integration of state-of-the-art electrical components for the decarbonization of the aerospace industry.
---
Presentation
Evaluation of technology gravimetric indexes for zero-emission regional flight
The regional market segment is considered to be a key entry point for zero-emission flight. In this session, Manrique will present a methodology based on a mission flight analysis able to evaluate the requirements in terms of power-to-weight and energy-to-weight gravimetric indexes for battery-electric and hydrogen electric propulsion architectures. Results will include a retrofit of a conventional tube-and-wing regional aircraft, in which turboprops are replaced with a novel powertrain and its relative energy carrier to simulate a design, and typical missions including the alternate destination and loiter phases.