Speaker Details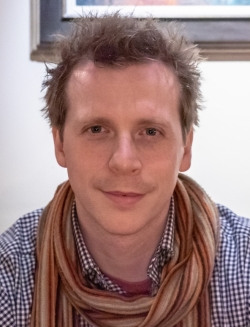 Nick Simpson
Nick Simpson received the BEng and PhD degrees in Electrical and Electronic Engineering from the University of Bristol, Bristol, UK in 2009 and 2014 respectively. He is currently a Senior Lecturer in Electrical Machines, a UKRI Future Leaders Fellowship holder, a member of the Electrical Energy Management Group (EEMG) and lead of The Electrical Machine Works dedicated to developing additive and advanced manufacturing of high-performance electrical machines.
---
Presentation
Efficient high-integrity winding technologies for electric propulsion machines
Electrical machines for future aircraft propulsion will need to push the boundaries in power density without compromising reliability. Against sector technology roadmaps there are still significant improvements required and the desired power to weight, efficiency and integrity will not be achieved through incremental developments. This presentation will explore the potential of rethinking how we manufacture and design high-performance electrical machine windings. Examples of recent developments will be given, covering metal additive manufacturing, high-integrity insulation systems, the application of probabilistic design principles to the prediction of winding failure, and the use of composite materials to realize an air-gap winding stator.