Speaker Details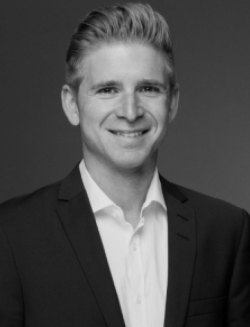 Kolin Schunck
Kolin Schunck is a business and law graduate with experience in innovation, aerospace and strategy consulting. He currently works as a Senior Manager for Strategic Innovation & Intelligence at Lufthansa Innovation Hub, where he is responsible for the area of sustainable aviation. This includes sustainable aviation fuels, electric and hydrogen aviation, and advanced air mobility. Kolin is passionate about the disruptive forces shaking up the aerospace and aviation industry and is dedicated to contributing to a more sustainable aviation industry by connecting with the ecosystem, providing knowledge, and sharing insights with both external and internal Lufthansa Group stakeholders. He is a true aviation enthusiast and brings his passion to his work in a positive and impactful way.
---
Presentation
Electric dreams: navigating the economic viability of urban and regional air mobility for airlines
In recent years, electric aviation has emerged as an exciting new frontier in air travel, promising to revolutionize the industry with cleaner, quieter and more sustainable aircraft. However, for airlines, the decision to invest in electric aircraft for urban and regional air mobility is not just a matter of environmental impact, but also of economic viability. In this keynote, we will explore the opportunities and challenges of electric aircraft for airlines operating in urban and regional markets. We will examine the factors that impact the economic feasibility of electric aviation, including the cost of batteries, charging infrastructure and regulatory frameworks. We will also consider the potential benefits of electric aircraft, such as reduced operating costs and increased flexibility in route planning. This keynote will provide insights into the strategic considerations that airlines must weigh when deciding whether to adopt electric aircraft for urban and regional air mobility, a glimpse of the fare charged to passengers, and potential business models for airlines. Attendees will gain a better understanding of the opportunities and challenges of electric aviation from an airline's perspective, and learn how to navigate this exciting and evolving field.