Speaker Details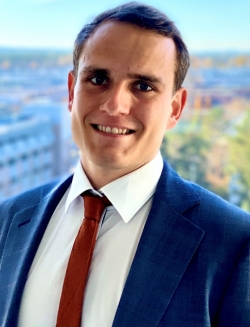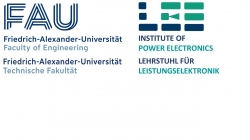 Markus Meindl
Markus Meindl received his M.Sc. in Electrical Engineering from the Friedrich-Alexander-Universität Erlangen-Nürnberg in 2021. He is a Research Assistant and PhD Student at the Institute of Power Electronics at Friedrich-Alexander-Universität Erlangen-Nürnberg and Fraunhofer Institute for Integrated Systems and Device Technology (IISB). He is the technical leader of the power electronics, electric drives and on-ground energy supply development in the EU project GENESIS. He is involved in several other European Clean Aviation Projects. His current research interests include sustainable hybrid-electric aircraft systems, power electronics for aircraft applications, improved utilization of electrical machines, on-ground energy supply systems for future airports, and transportation electrification in general.
---
Presentation
Regional airport development of the future – requirements and emissions
With the electrification of aviation, airports are also facing challenges in adapting their infrastructure to operate hybrid electric aircraft. This paper presents the operation of several 50-pax regional aircraft at a regional airport. The operational requirements, aircraft emissions and expected ticket prices for regional flights are compared to conventional aircraft. These requirements are presented and evaluated for 2030, 2040 and 2050.