Speaker Details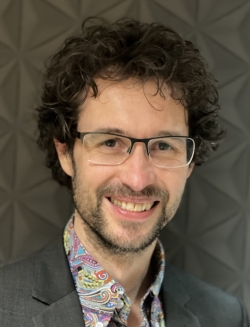 Jonathan Brown
Jonathan Brown has been delivering propulsion and power projects since 1998 for a global customer base in a technical engineering consultancy role. He joined Hypermotive in 2022 as Strategy Director to follow a path focused on pushing sustainable technologies into the mainstream. With a background in analysis & simulation, technical leadership and sustainability, his belief is that utilisation of cross-industry innovation and technology coupled with sound environmental science and cultural change management will be the catalyst for change.
---
Presentation
Crossing the gap to aerospace for hydrogen flight
Some of the greatest challenges in developing future hydrogen propulsion systems lie in the 'invisible' art of integration. Matching, optimizing and ensuring seamless control and communication of subsystems in an efficient and safe manner is critical. The engineering effort is immense to get a product powered by hydrogen to market. The challenge is further multiplied to do this in aerospace. What can we learn from other sectors to simplify and reduce the cost of future hydrogen propulsion systems in aerospace? This presentation will review the challenges and look at how innovation and lessons in integration from other sectors create new possibilities for aerospace.