Speaker Details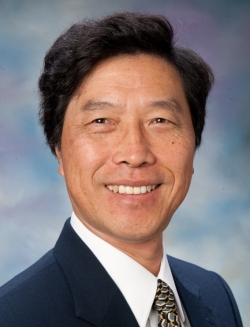 Johnny T Doo
Mr. Johnny Doo is the President of International Vehicle Research, Inc., focusing on autonomous electric-powered vertical flight technologies and applications. He is the Group Lead of the NASA/VFS Transformative Vertical Flight (TVF) Working Group 4 - Public Services. Teaming with over 100 industry leaders and experts to develop the roadmap and use cases for Advanced Air Mobility (AAM)/eVTOL. He was previously the Executive V.P. of Advanced Technology, Business Development, and Engineering at Continental Aerospace and Vice President at Diamond Aircraft in Canada. With over 30 years of experience managing and developing crewed and uncrewed aviation systems.
---
Presentation
Dynamic infrastructure development for eVTOL/AAM public service operations
In the next decades, eVTOL/AAM systems will likely become essential tools for public service missions worldwide. However, public service infrastructure requirements could differ from UAM and personal/corporate operations. For fixed-base operations like local fire departments and EMS, a small take-off/landing site at or near the station with charging capability works best; but for disaster response, humanitarian aid, or fighting wildfires, dynamically allocatable assets and infrastructures are essential. For military applications, on-demand, fast-deployable platforms and infrastructures are necessary. Dynamically deployable infrastructures include mobile megawatt-charging systems (air/ground transportable), command and control, temporary vertiports, dynamic air space management, weather data links and a spares/maintenance network.