Speaker Details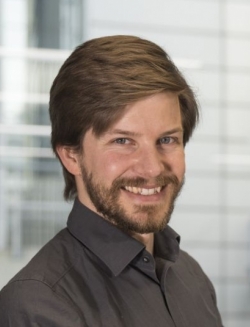 Florian Hilpert
Florian Hilpert studied Mechatronics at the University of Erlangen-Nuremberg with a focus on Power Electronics and Electric Drives. He started working at Fraunhofer IISB back in 2012 and was responsible for design and realization of integrated and high power density Siliconcarbide power electronic systems for different vehicle applications. In 2017, he founded the IISB Workgroup Aviation Electronics, focusing on transferring Technologies from Automotive Applications to provide Power Electronic Systems of highest gravimetric Power Densities for future Aviation Applications. In 2021, he became Head of Electric Systems as part of the Fraunhofer Aviation Program Management, coordinating European-funded hybrid-electric aircraft activities.
---
Presentation
Power electronics as enablers for fail-operational high-voltage drivetrain architectures
Power electronics enable the linking of electric power busses of different voltage forms and levels like single/multiphase AC and DC lines. The necessary AC-DC and DC-DC converter systems have increased lately in system power density through wide-bandgap semiconductor devices, resulting in advantages on system integration and efficiency. Modular internal designs allow for fail-operational high-voltage drivetrain architectures, addressing future MW class drivetrain architectures.