Speaker Details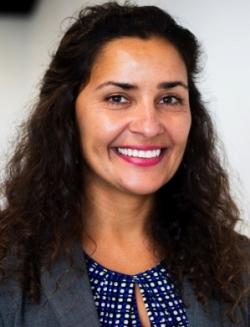 Anita Sengupta
Dr Anita Sengupta is a rocket scientist, aerospace engineer, entrepreneur and experienced pilot who for over 20 years has been developing technologies that have enabled the exploration of Mars, asteroids and deep space. She is currently the founder and CEO of Hydroplane Ltd, which is developing a hydroplane fuel-cell-based powerplant for aerospace applications, based in Los Angeles CA. She is also a professor of astronautical engineering at the University of Southern California.
---
Presentation
200kW hydrogen fuel cell power plant development and flight test status
Hydroplane is developing a modular 200kW hydrogen fuel cell powerplant to provide electric propulsion and hydrogen storage for single engine aircraft, rotorcraft and eVTOL platforms. The system is based on a high specific energy and volume modular stack, with lightweight bipolar plates and high-durability membrane technology. The balance of the plant includes a lightweight air compressor and liquid hydrogen feed system. We will present on the development status including ground testing, certification and flight test results and findings. Hydroplane is a two-time winner of the Agility Prime Program, as well as the California Energy Commission Caltestbed Program, furthering its innovative energy storage technology development and certification.