Speaker Details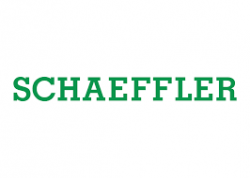 Florian Sell-Le Blanc
After an MSc in electrical engineering from Dresden University of Technology followed by a PhD in mechanical engineering from Karslruhe Institute of Technology (with a thesis on coil winding), Florian worked as the director of advanced engineering at Aumann Espelkamp, during which time he co-authored the handbook of coil winding. He was R&D coordinator at Aumann AG from 2018-2021, moving to Schaeffler Automotive in 2021 as director of advanced engineering in the electric motor business unit. Florian is currently head of innovation at Schaeffler Elmotec Statomat.
---
Presentation
Product and manufacturing aspects for high-efficiency electric propulsion components using wave winding technology
Based on current and future market requirements, Schaeffler will present the latest technology trends in terms of product design and manufacturing technologies for electric machine components. The transfer of automotive manufacturing technologies into aerospace applications is presented by electric motor product technology such as wave winding technology and cost-efficient motor manufacturing technologies. Moreover, Schaeffler will show that the mechanical components of electric machines play an important role in achieving the challenging power density and reliability requirements.