Speaker Details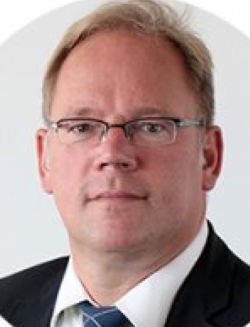 Andreas Strohmayer
Andreas studied aeronautical engineering at TU Munich and had over 13 years' management and aircraft design and production experience in the aircraft industry before joining academia. Since 2015 he has been a professor of aircraft design in the Institute of Aircraft Design at the University of Stuttgart. His research focus is electric and hybrid electric flight, with the manned research platforms icaré 2 and e-Genius, and scaled UAS flight testing. In 2016 he joined the board of directors of the European Aeronautics Science Network (EASN), initially taking the role of industrial advisory officer, and since 2019, chairman of the board.
---
Presentation
A comparison of different degrees of hybridization on the e-Genius aircraft
Since its first flight in 2011, the electric aircraft 'e-Genius', built and operated by the University of Stuttgart, has undergone several changes in its energy storage system and the related degree of hybridization. After starting out as a purely battery-electric aircraft and flying successfully for several years, it was first outfitted with an external Wankel range extender followed by the currently installed internal full-hybrid system, steadily increasing the degree of hybridization. The presentation covers the different versions of the aircraft's propulsion system as well as a comparison of the three powertrain variants based on actual flight test data. Furthermore, the scalability of the results into the 50-seat regional aircraft class is discussed, comparing it to the latest outcome of related research.