Speaker Details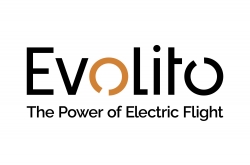 Zi Jian Yeo
Zi is leading the thermal modelling and simulation capabilities in Electroflight. His current top priority is developing high-performance and certifiable aerospace battery systems, from operational thermal management and thermal runaway aspects. He is a Chartered thermal specialist with over 12 years of experience, working on eVTOL aircraft, high-tech consumer products, and hydrogen fuel cell, for companies like Vertical Aerospace, Dyson and Intelligent Energy.  He graduated from the University of Nottingham with a Master's in Sustainable Energy and a First-class honours degree in Mechanical Engineering.
---
Presentation
The challenges of aerospace batteries' thermal abuse design
Li-ion propulsion batteries are becoming more common in new electric aircraft powertrain systems. The challenges in ensuring continuous safe flight during a battery fire event are significantly harder in aerospace compared to ground electric vehicles. The certification and regulations of batteries in aerospace are still evolving and will be discussed. Research into the topic of battery thermal runaway was conducted to gain insight into the problem. A first principles engineering approach is applied to analyze battery thermal runaway events and suggest guidelines for battery thermal abuse designs.