Some of the new products on show
Cutting-edge electrical innovations for advanced air mobility
Rolls-Royce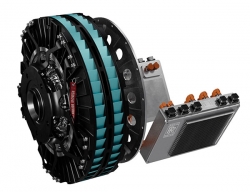 Rolls-Royce will present its cutting-edge electrical innovations for advanced air mobility at the 2023 symposium in Bremen.
---
FPGA-based real-time simulators
Opal-RT Germany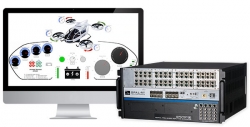 Electric and hybrid vehicle designers face a multitude of challenges from the drawing board to the certification and maintenance efforts. Bringing a multi-core platform supported by solid FPGA-based solvers, Opal-RT's demo will show how hardware in the loop can help identify design errors and fault management deficiencies even before the prototype has been manufactured for two of the most critical systems of an eVTOL, namely the motor/inverter group and its power source, the battery.
---
Power electronics and battery systems for hybrid/electric propulsion
Axter Aerospace
Axter Aerospace specializes in power electronics and battery systems for hybrid/electric propulsion, as well as electrical generation and distribution systems within the aerospace and defense sectors.
---
Critical package last-mile delivery – whatever the weather
CAV Systems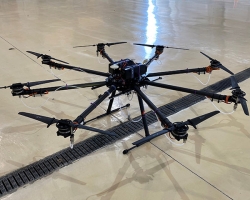 CAV Ice Protection, which is part of the CAV Systems Group, has filed for a patent for an anti-icing solution for small uncrewed aerial systems (sUAS), which could revolutionize commercial drone use in cold climates.
With the rise in popularity of small uncrewed aircraft and drones, it is crucial to ensure that flight operations aren't affected by poor weather – especially as the market is changing from being centered on hobbyists and the defense industry to wider sectors, such as medical, retail and logistics.
---
Optimized lift powertrain
Helix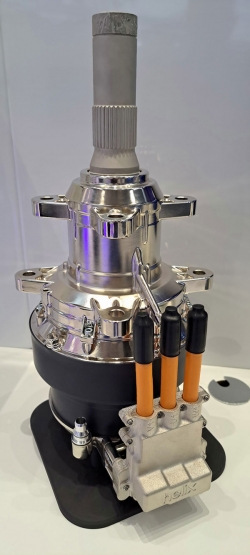 Helix will present an optimized lift powertrain at the expo, featuring an integrated reduction transmission and propeller shaft bearing system capable of delivering an impressive 125kW continuously at propeller speeds of up to 2,500rpm.
---
Power and signal interconnect technology for advanced air mobility
Glenair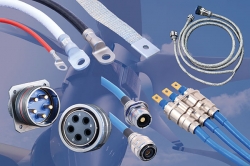 Glenair manufactures and supplies a complete range of flight-ready interconnect components and turnkey wire harness assemblies for the commercial and military aerospace industry. Working in direct partnership with leading advanced air mobility OEMs, it has developed a unique product family optimized for use in distributed electrical power and hybrid power flight applications.
---
Design and test controls of next-generation aircraft
Speedgoat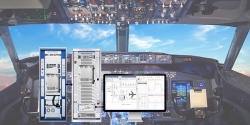 Speedgoat's real-time controls simulation and testing solution is the ideal platform for the design, development and commissioning of hybrid and all-electric aerospace systems. The company's seamless model-based design workflow accelerates the development of complex control systems through rapid control prototyping (RCP) and validation and testing using hardware-in-the-loop (HIL) testing.
---
Schubeler, a pioneer in electric ducted fan propulsion, will showcase its latest innovation at the symposium in Bremen this year. The spotlight will be on its new eVTOL dedicated propulsion system.
---