Speaker Details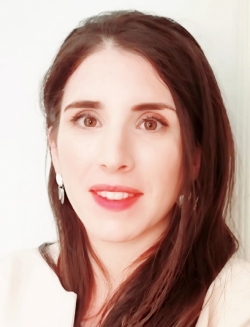 Lisa Belkhichane
Lisa has spent more than 10 years in the Aerospace & Defense industry. She has a PhD supersonic combustion engineering with a special focus on the development of a scramjet (supersonic combustion ramjet) prototype at the Georgia Institute of Technology. She first started working at Safran and was responsible for the design optimization of low-emissions injection systems for commercial aviation. She led low-to-mid TRL research French and European programs dedicated to the next generation of clean combustors. She has been working at Dassault Systemes since 2019 on simulation solutions first, and is now focusing on the Sustainability topic for aviation.
---
Presentation
Accelerating sustainable innovation in aviation with the MBSE approach
The aviation industry has been facing the challenge of reducing its carbon footprint for decades and has made significant progress in fuel efficiency. Today, the global air transportation industry is committed to achieving net zero carbon emissions by 2050. To go even further in the reduction of aircraft emissions, the principal focus is now on new technologies such as electric aircraft and new fuels such as hydrogen. But while progress is being made, these disruptive solutions still face some challenges with respect to their overall impact on the environment. To address a truly end-to-end sustainable system, companies should approach the system-of-systems perspective.