Speaker Details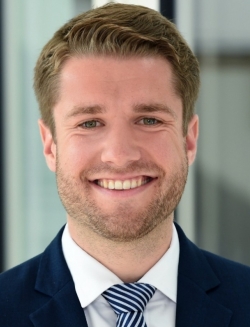 Julian Hoelzen
Julian is leading the research on Hydrogen infrastructure for aviation in two Northern German universities (Hannover and Braunschweig) where they are collaborating with companies such as Airbus, ZeroAvia, Deutsche Aircraft and H2FLY. Furthermore, he is a project manager from McKinsey and works on strategic projects in this field.
---
Presentation
Liquid hydrogen supply for H2-powered aircraft
Commercial aircraft powered by H2 propulsion systems are currently being developed by several companies. However, a cost-competitive fuel supply chain is also required for a successful entry into service. In this presentation, the techno-economics of green LH2 supply chains to or at airports are shown and major trends analyzed. Furthermore, and based on an exemplary air traffic network, the operating costs of H2-powered aircraft are finally determined.