Speaker Details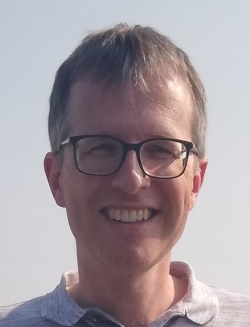 Pieder Jörg
Pieder Jörg received his M.Sc degree 1995 from the Swiss Federal Institute of Technology, Zurich. He joined ABB at Corporate Research in the area of power electronics. In 2002 he joined the business unit Medium Voltage Drives as head of product development. Since 2010 he is focusing on business and technology development for demanding drives applications. He has been involved in various studies and improvement projects involving large VSD driven systems with demanding rotor dynamics. He currently serves as Corporate Executive Engineer in ABB's Motion Service division.
---
Presentation
Variable speed drive-based dynamometer for high-power turboshaft engine testing
Traditionally water brakes or eddy current retarders have been used to load turboprop and turboshaft engines in development or routine testing. While water brakes have limited dynamics, eddy current retarders require power electronics for dynamic control. However, their low inertia allows testing with a representative mass-elastic load side. Electric variable speed drives offer the highest dynamic control even at very high power levels, however, motors come with significant rotational inertia. By employing modern control schemes for active inertia compensation and torsional damping, a 9000hp/6.7MW industrial drive was turned into a regenerative dynamometer. The challenges in motion control are presented, as well as practical experience from its commercial operation.