Speaker Details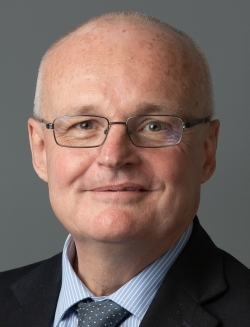 Mark Scully
Mark joined the ATI in 2015 and is responsible for the UK aerospace technology strategy and the delivery of the portfolio of R&T projects including: both ultra-efficient and zero carbon propulsion systems, next generation aircraft systems, and technologies for aircraft design, manufacture & assembly, operation, and end of life. Mark has extensive aerospace engineering experience in product design and development, airframe systems integration, certification and more recently leading research and technology development in aero engine controls and installations. Mark has a Batchelor of Technology degree in Mechanical Engineering and is a Fellow of the Institution of Engineering & Technology.
---
Presentation
Creating new capabilities for net zero commercial aircraft
The ATI has published the UK Aerospace Technology Strategy, Destination Zero, which describes the path to net zero commercial aircraft by 2050. This presentation will explore new capabilities which are in development in the ATI portfolio of R&T projects and will thereby grow the aerospace sector's strengths to realize the 2050 target. The role of both ultra-efficient and zero-carbon propulsion system technologies will be explored, together with complementary advances in aircraft systems to support the future market.